We travel not to escape life; but life not to escape us.

Robyn Yong.⠀⠀
2020 has been a different kind of bumpy ride for everyone. We went through an unexpected journey. We got locked down inside, lost loved ones, went through mental traumas and the list goes on.
Now it's 2021 more than one year has passed and unfortunately, we are still in the pandemic & again in quarantine! Being in quarantine, we can surely relate to this quote from Robyn Yong.⠀⠀⠀⠀⠀⠀⠀
😅
As travel junkies, we badly miss the long drives, the long flights even the long walks!⠀⠀⠀⠀⠀⠀⠀⠀⠀
Hopefully, we will pass this curveball soon & let's just hope that the "Life" won't be escaping us!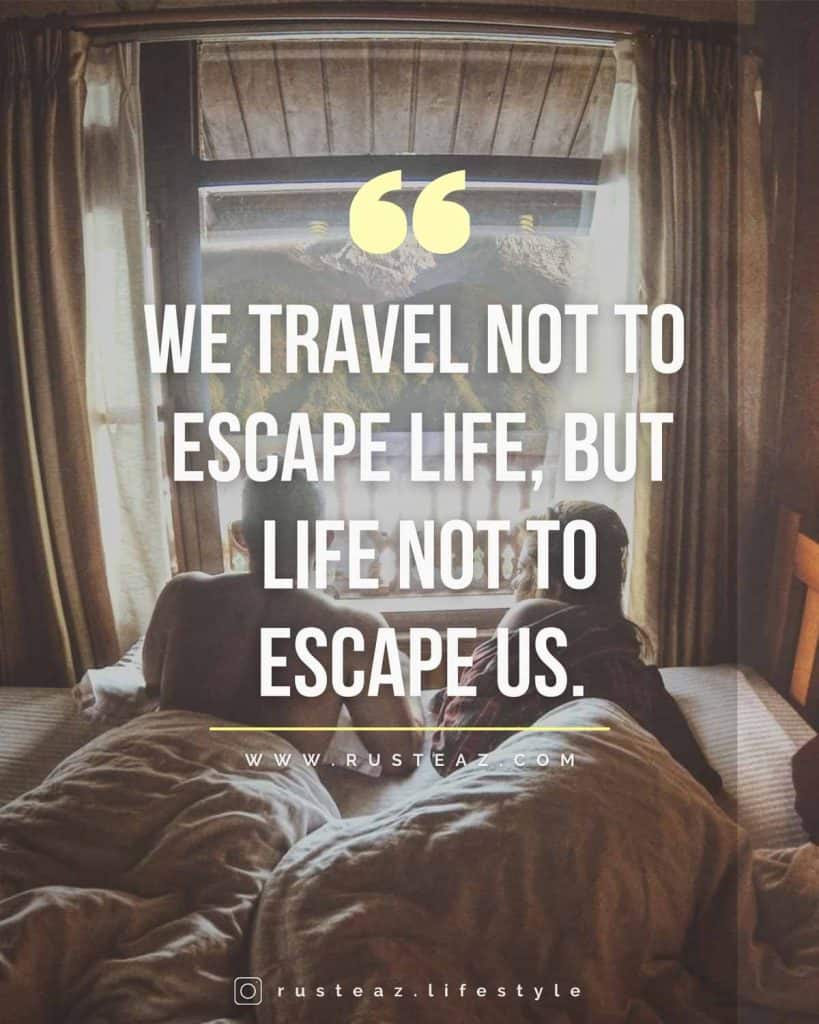 To find more quotes to live by click here: