The best person to talk to about the problems in your relationship is the person you're in a relationship with.
But do happy couples have problems or do they fight?
Well, the first time I heard this, my answer was 'no.' Of course, this was before I've met my partner. I still remember the feelings which was nothing but pure bliss. I've finally found my person and can't imagine my life without him. But once we were done with the honeymoon phase, things started to change!
They say, a fight without a relationship is not a relationship at all. Last week we had a huge argument. We became furious & you know how it all ends up, by blaming each other for all the other problems, we have in our life.
But can you guess how it all started? I Joke of the day: After getting out of the shower my husband left the water-soaked towel on the bed. 😅
This wasn't the first time he had done it during our relationship, but that doesn't justify my anger towards him. But it happened in eventually & the small argument turned out to be a confrontation! 😓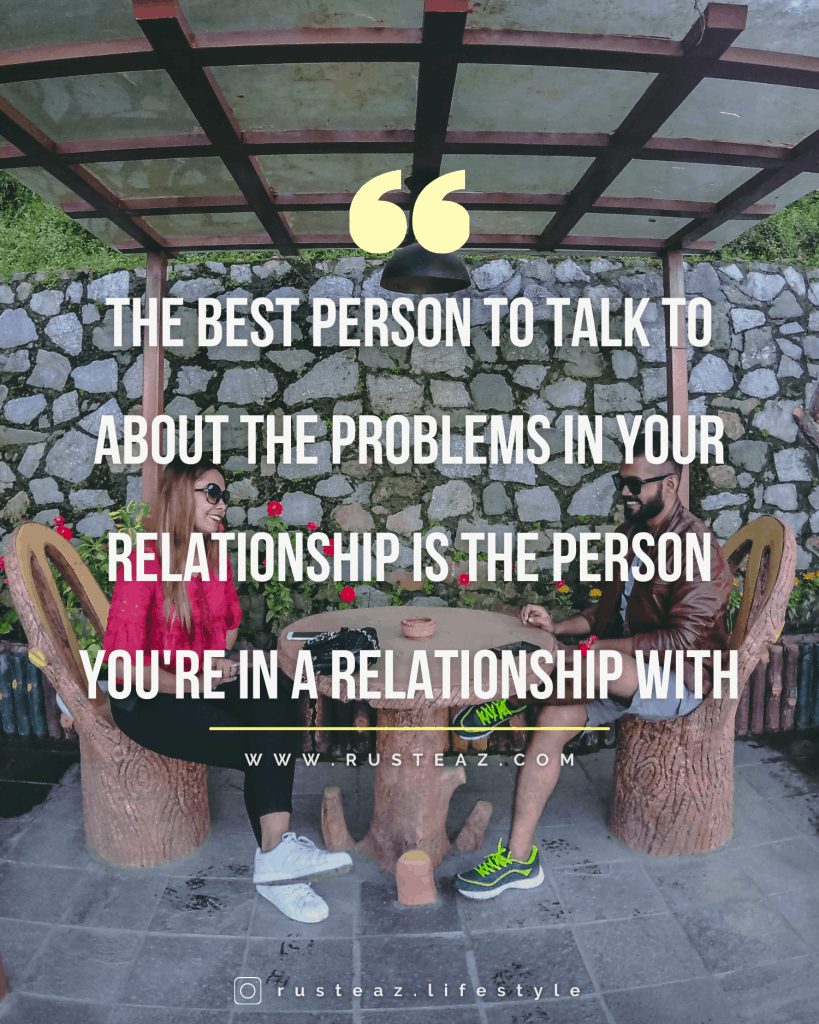 Anyway, after the truce, we tried to figure out what the actual problem was & it turns out I was kind of pissed at him concerning some "other" issues but have been suppressing it the entire time. So, the towel worked as a trigger & we ended up in fighting. 🤕
Won't lie, I even had a talk with my sister the other day but this relationship problem was totally unraveling. But now looking back at the situation, I do realize that, if only we had conversed earlier, things might have ended up differently.
Realization!!
Whenever you stumble upon a problem in your relationship, no matter how small it is, don't let it pass away. Rather sought things out with your partner at the earliest time. The ability to listen and understand each other's perspectives is one of the most important tool healthy relationships should have. The majority of every fight comes from someone feeling unseen, unheard, or unloved.
Now, whenever you come across a conflict, don't be scared anymore. Rather try your best to express yourself to one another. Disagreements and conflict will obviously there. It's perfectly normal but expressing the feelings are more important, and you don't have to abandon who you are for the sake of presenting the perfect relationship. Rather become a team and work things out.
Resources:
Startribune – Couples who argue together stay together
Chloe Ballatore, Relationship and Communication Expert
Salina Schmidgall, M. Ed, PLPC, NCC, Founder of Lotus Rising LLC
Read our other articles about love & relationship over here: RELATIONSHIPS