The best way to love someone is not to change them
But instead, help them reveal the greatest version of themselves.

Steve Maraboli
The best way to love someone is not to change them. Rather you should focus on see-through the best version of your own self to the people in front of you.
Change is constant! It won't happen overnight but will happen eventually. But on the long path of a relationship, we always feel the other person should change for good. But what we never intend to keep in mind is that one person's good, might not always be the same as the other person.
To understand your partner, you'll have to spend more time together. It'll not only help you to learn the minute details of his or her life but also both of you'll come to a mutual ground called empathy. You will undoubtedly get to know that the person is a combination of both upright and depraved habits.
No matter how much your partner has a better side and he or she is amazing at so many things, you will consequently have to accept that the same person might have some flaws as well. This could be the gloomier side and you might not always appreciate it.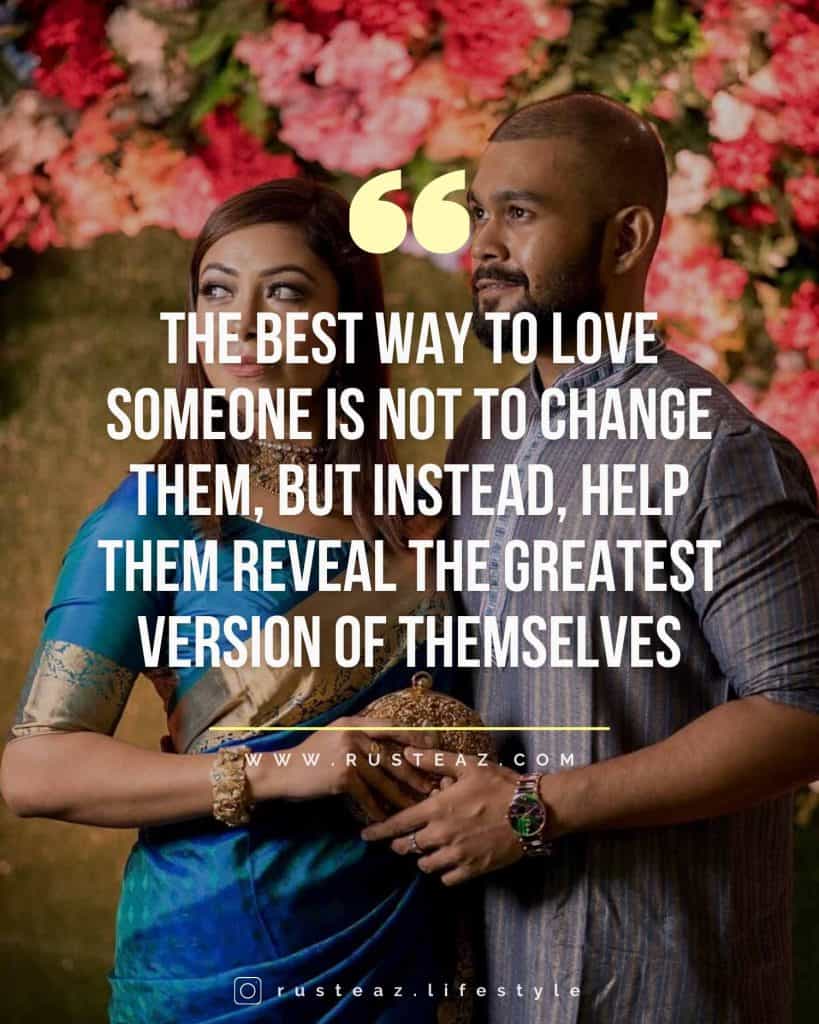 So, when you love someone, instead of pointing out the faults, the best thing that you can possibly do is to help the other person grow! You should rather try to identify what he or she is good at, and thus, trying to help that person grow in that specific area. You need to keep in mind that you should always try to pull up the other person and keep growing over time.
Always being there for your partner is not somehow an easy task. But growing through the odds together has its own charm. At a certain point, you'll come to realize what true love is.
In this long journey, you might feel demolished or disappointed but we are only human! Everything comes with both pros & cons and hey, that's how life is!